Civil Engineering
I

think it's fair to say that the real Stainmore line had some of the most impressive civil engineering structures of any railway on the UK rail network, up until it's closure in 1962. Crossing valleys, rivers, under and over other railway lines, these viaducts were quite unique to Stainmore in style.
The above image illustrates well what an incredible structure Belah Viaduct was. 1,040 ft long and 196 ft high, it carries the railway over a rift in the valley side, as well as Belah River itself - whence the name. Sadly, little of the viaduct remains:
The good news, however, is that we're bringing it back!! Thanks to the modeling talents of Phil Baines, this structure will once again allow trains to cross the valley, whilst slogging away up the 1in60, towards Stainmore summit. See below some work in progress shots of the modeled viaduct:
There are many more structures under construction. Here's another:
Tees Valley Viaduct
Locomotives
F

rom 1886 until the late 1950's, many varied classes of locomotive worked the Stainmore Route. However, through all the changes in locomotive power, there was one(or even two!) constant(s) - The LNER J21 & J25's. These fine little loco's were ideal, powerful loco's, that fell within the strict axle-loading limits over Belah Viaduct.
We are pleased to say that 1 of these little loco's will be coming to you, as part of this route - the J21! Being built by Digital Traction, no doubt we can expect a high quality model. Also expect Steam Sounds Supreme sounds.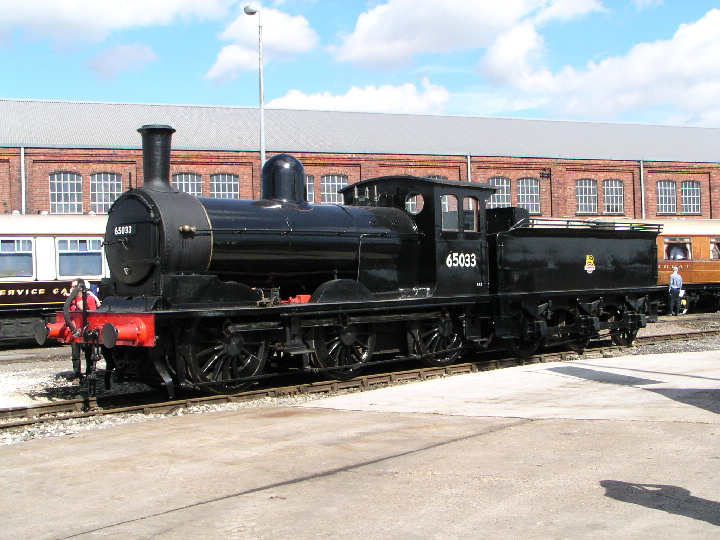 On the 26th July 2003 LNER J21 0-6-0 65033 is on display at Doncaster Works. [Picture by John Southall]
After the war, the weight restrictions were relaxed over Belah. Locomotive designer and engineer for the London Midland and Scottish Railway, George Ivatt, designed two locomotive types that went on to serve the Stainmore route during it's latter years. Both 2-6-0's, they were Class 2 and Class 4 tender locomotives. The Class 4 - often nicknamed 'Flying Pigs, due to their appearance and turn of speed - is particularly synonymous with the line. Both of these locomotive types are being modeled by Tom Homewood, of TAA Developments. The Class 2 hasn't seen any significant progress yet, however, the Ivatt 4MT is coming along really nicely.
Double-chimney version of the Ivatt 4MT 2-6-0 - WIP
Look out for future blog posts, where we'll show the progress being made on the other locomotives and rolling stock. Also, we'll reveal why the Ivatt 4 is being built so far in advance of the route itself..................................................